It was great to spend the whole day at the Met before they kicked us out.
We went through the wonderful rooms (our favorite, the Wisteria room was so dark it was close to impossible to get any reference shots)

You know I love Reliquaries and Cabinets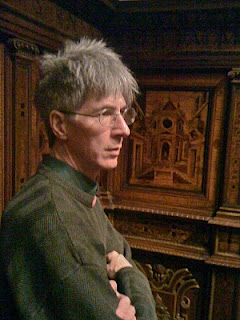 And I simply MUST find these light bulbs!

We first saw them in Frankfurt many years ago. They have a electro magnet in them to make the actual lamp "jiggle" every once and a while, making the bulb feel like a flame that has an occasional flicker.

Please - someone help me find them!
The new American Wing is truly wonderful: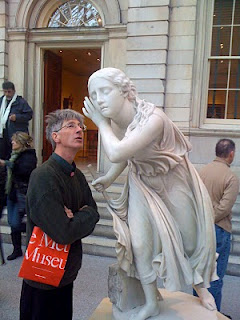 Wax Fruit and What a banquet table SHOULD look like:

For friends with initials of C and D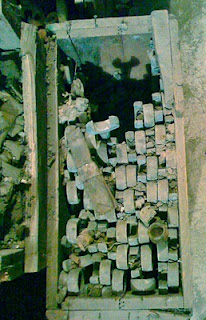 And yes, one of those photos does not belong in the MET, but at Surplus Tools on Alameda in Denver. Which one is it?

Of course, We LOVE open storage!

After an exhausting feast of art and design, we found a wonderful restaurant Cafe Linda and had some hot pasta to warm up with. What a day.

And this is day #1!!!!!!